KAOWINSTON. COM
Welcome to my World
You don't have to be an expert to love the travel life. A little interest would do.
Mine started in the early days while growing up in the Caribbean.
Today, my interest involves travelling around the world.
ebay http://myworld.ebay.co.uk/kaowinston
YOUTUBE: https://www.youtube.com/user/kaowinston
More sales info: kaowinston@aol.com
ARIZONA HABITAT TRAIL 1 http://www.agaveville.org/viewtopic.php?f=3&t=2702
ARIZONA HABITAT TRAIL 2 http://www.agaveville.org/viewtopic.php?f=3&t=2718
IMAGES OF BRAZIL
With a population of 200 million people, a visit to Brazil is a must. Whatever you hear, suspend your judgement, and experience the real deal. With a country so large, you are spoilt for choice. Plan carefully; and with extensive research, you will be rewarded with a beautiful vacation. Do remember the language is Portuguese, and that a few words could make a difference.
THE SPIRIT OF CARNIVAL
...............VISITING JAPAN.............
VISITING JAPAN
Paris has a new museum: Musee du quai Branly
Plants to Grow
Name the plants below. (Answers Below)
Teotihuacan and Meso-American Culture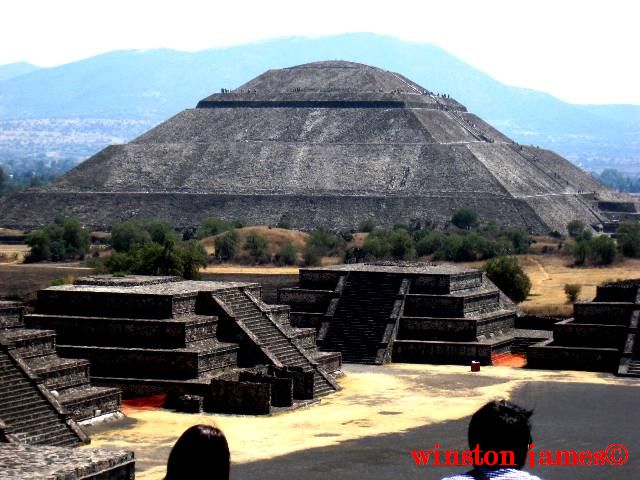 On The Move:
Recently I returned from a trip to Trinidad and Tobago . Below are some of the garden photos taken from my tour around the islands.
http://www.gotrinidadandtobago.com/home/home.php POUI
Plants to Grow
ORCHIDS possess some of the most beautiful flowers in the world. They also constitute one of the largest species of plants. At a guess, they probably number above 60,000 species. Although their origins are definitely from the wild, they have become probably one of the home's most decorative plants. For people in the tropics they are still an easy hobby to maintain. For the rest of us, growing orchids need a lot of patience, and of course we have to invent the light and temperature which are absolutely needed for their survival. To grow species of these plants is an interesting challenge.
Plants to Grow
MAMMILLARIA
Easily one of the largest cactaceae group with over 250 species, mammallarias are very popular with the public. Although variable, most of these plants being small and globular in appearance. This makes them acceptable hobby plants. Their ability to bloom early, those colourful rings of flowers, also add to their appeal. They are found through tropical Americas, especially in Mexico and the southern United States.
http://www.bcss.org.uk/index.html
About me
(aeonium pereskia crassula euphorbia sinningia) (aloe opuntia mammallaria pachypodium uncarina) (agave chieridopsis aloe dasylirion aeonium)

---
Created by winston james February 2012 Last update Sep 2013 All photos are copyrighted to WJ